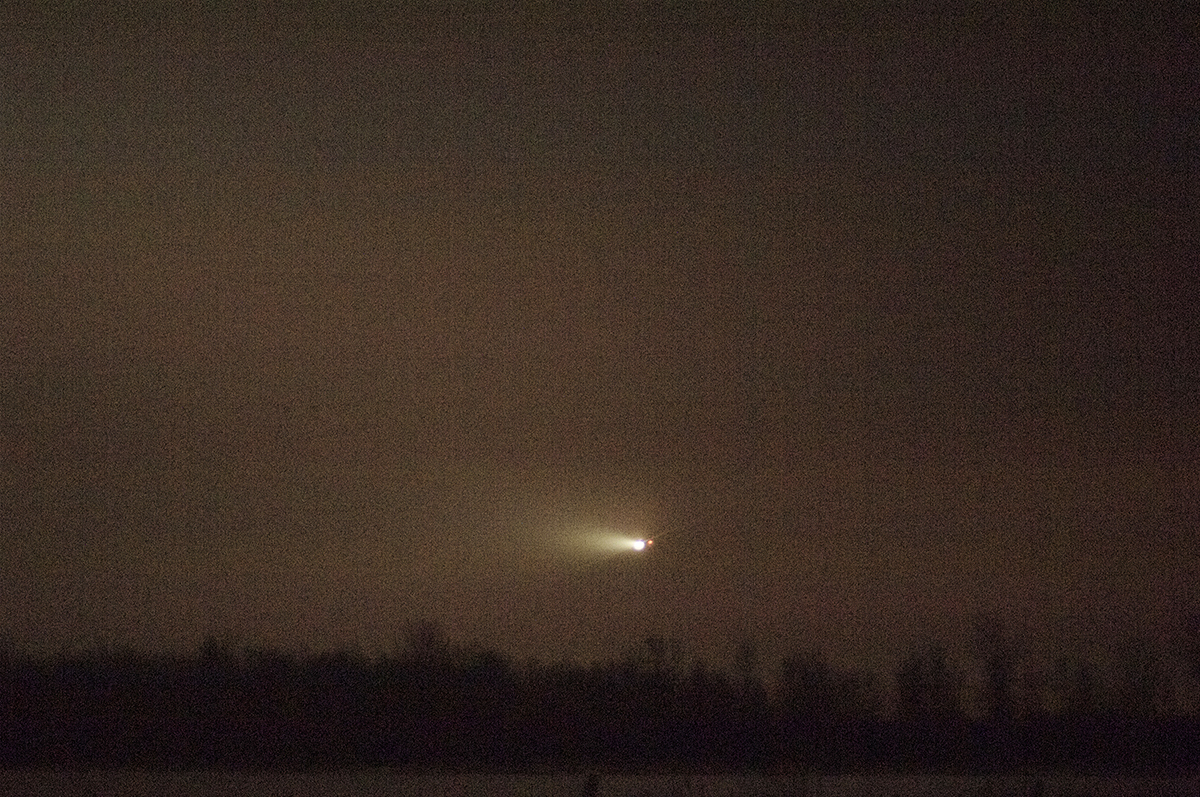 Christina Riley
Christina Riley. Untitled, from series Back To Me.
Archival pigment print on Canson Baryta Prestige paper. 11" x 8.5" sheet (image area approx. 10" x 6.5").
Edition of 10.
$45, shipping included.
Back To Me
In 2011 I lost my mind.
Somewhere beneath the world we all know, was mine.
With reality removed, I stepped forward. Into a dream.
There was no self, there was nothing else.
Artist Bio
Christina Riley (b. 1984) uses photography to communicate the truth in her life and what surrounds it. Her work most notably has focused on her struggle with mental illness and the power it has, both beautiful and dark. Self-portraiture plays a big role in her work, but the use of landscape and environmental photography is just as important to record and convey her experiences. By photographing others, she explores her place in the world and how she fits in. She utilizes the medium's instantaneous nature as a therapeutic tool, as an anchor to reality. She is fascinated with poetic, narrative photography that leaves enough room for a viewer's own interpretation of (and relation to) her work.
Christina was born in Ottawa, Canada and has lived in Seaside, California for almost ten years. She studied photography at college then went on to assist and shoot professionally. Personal work is now her focus. She has exhibited as part of group shows throughout the years.
Christina is also a musician who fronted the band Burnt Palms for five years. She currently has a few other collaborations: Art Sick, Drownded and her solo project, And Gone. She also makes videos.
Website: mechristinariley.com
KTCO Episode: Episode 31 - January 18, 2017
sold out