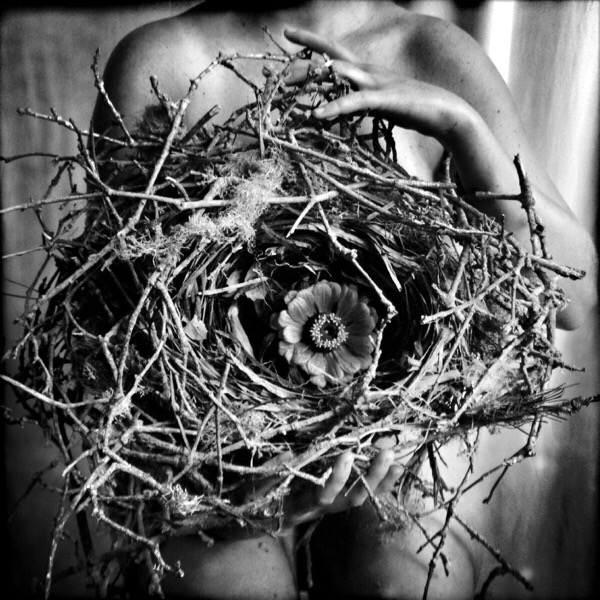 Rachael Short
Rachael Short. The Nest. 2015.
Archival pigment print on Hahnemuele Fine Art paper. 8.5" x 11" sheet (image area approx. 6" x 6").
Edition of 10.
$220, shipping included.
Artist Bio
After picking up her dad's camera at the age of twelve, Rachael Short was hooked. Photography became her passion and still is today. After graduating from Carmel High School in Carmel, California in 2000, Rachael studied at Brooks Institute of Photography in Santa Barbara, California. She had a thriving wedding photography and portraiture business for ten years, which ended in 2010 when she was in a car accident that broke her neck, leaving her a quadriplegic. Before that, she didn't even know how to spell quadriplegic. Rachael now spends most of her time doing physical therapy and capturing images with her iPhone. Her recent projects consist of platinum prints of her iPhone images. In 2009, along with a fellow photographer, Rachael opened EXPOSED, a photography gallery in Carmel, California, which also keeps her busy. Rachael resides in Carmel, California.
Website: rachaelshort.com
Gallery Website: galleryexposed.com
KTCO Episode: Episode 30 - January 4, 2017
sold out